I purchased our Instant Pot on Amazon during Prime Day, and scored it for only $58 (normally retails for $99). I hesitated to buy it because I wasn't really sure we really needed it, nor did we have the space for it. After all, we already have it's predecessor, the trusty Crockpot. But it was honestly worth every penny (and even the counter space). I use ours almost every night we cook dinner at home, and they are some of the best dinners we have all week. I no longer stress out that dinner isn't going to be ready on time, nor do I have to babysit the pot the entire time it's on the stove/oven.
Here's why it's my favorite tool in the kitchen:
It cooks meals in a fraction of the time it would take on the stove top or oven.
The timers are indispensable for busy schedules, it gives you the ability to stop/start meal prep if you're multi-tasking.
Multiple functions allows for meal versatility. You can cook low & slow OR very fast, using high-pressure cooking.
One pot meals= less clean-up.
Sizes-
3 Quart (family of 2)
6 Quart (family of 4)
8 Quart (family of 6 or more)
Functions-
Rice Cooker- It cooks brown rice in 1/3 of the time, white rice takes 5 minutes!
Slow Cooker- If I'm being really honest, this is my least favorite option. The Crockpot still wins in this category, but it's still nice to have the option if you don't already own a CP.
Pressure Cooker- Sounds scary, right? But it's the secret to getting meat very tender, and raw beans super soft. It does a great job at tenderizing but it's not great at turning the liquid into a sauce-like consistency. For that, I recommend you cook in Saute function a little longer.
Saute- This is by far my favorite feature. So many slow-cooker recipes have a stove-top set of instruction before you can dump everything in the slow-cooker and call it a day. This function allows you to do all that stove-top cooking and slow cooking in the same vessel! Truly amazing, especially when you think about the minimal clean-up afterwards.
Yogurt Maker- I have yet to really confirm if this is really a good feature. The Instant Pot comes with instructions on how to many yogurt with dairy milk, but not with milk alternatives. I tried making yogurt with homemade almond milk and failed half a dozen times, so I gave up. But I am still very DIY yogurt curious.
Additional Accessories that I'd recommend-
Additional pot– I have 2 pots, one for the main dish and another for the carb (rice, quinoa, etc). I like to keep the food in the pots until its ready to serve, not only does it keep all the food warm, but there's also less clean-up involved.
Silicon cover- Since I often use a few pots at a time to make dinner, it's nice to have to have a cover for the first batch.
Tempered Glass Lid- I love using this for Saute & Slow Cooker functions. It allows me to look inside the pot while its cooking. Not necessary, but really nice to have.
Favorite Recipes-
Carnitas- (Slow Cooker Function)
This is so tasty, that we now have to buy 3lbs of pork, vs the 2lbs the recipe calls for. Our kids will eat every shred I put on their plates of this juicy, delicious pork. It's great of tacos, burritos or as the main protein on your dish.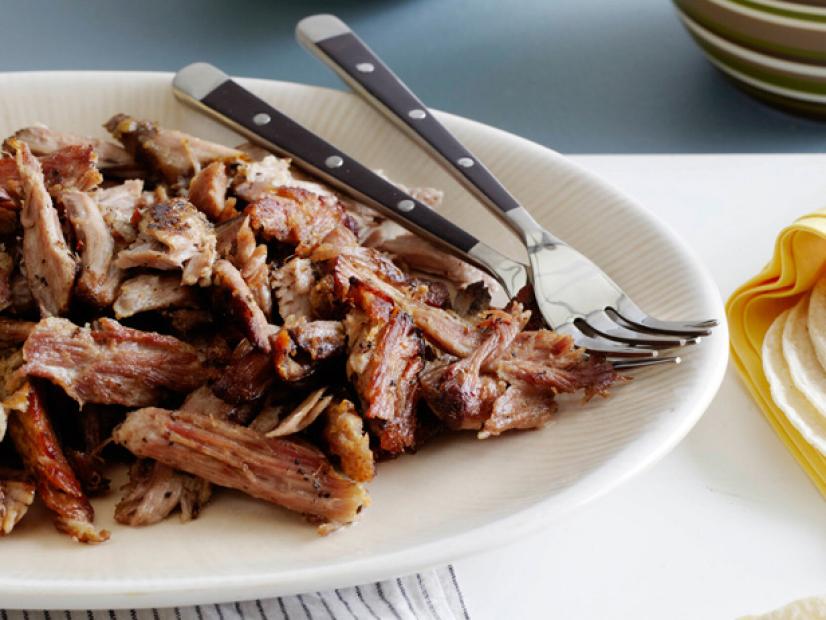 Photo courtesy of Food Network
Adobo Chicken– (Pressure Cooker Function)
A classic Filipino dish that I'd personally never had before, so I don't know how legit it is. But I can safely say this recipe is practically chicken crack, highly addictive, so proceed with caution. I loved pairing this chicken with steamed broccoli and brown rice.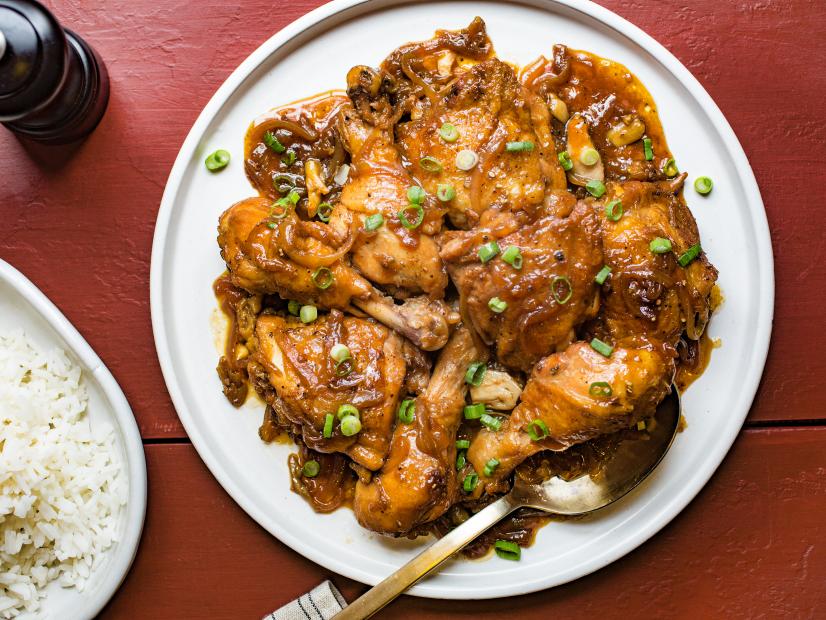 Photo courtesy of Food Network
Black Bean Soup- (Pressure Cooker Function)
We've made this as a soup and as side dish- both equally delicious. You can also add rice, avocados, tomatoes and make it a simple, yet well rounded meal.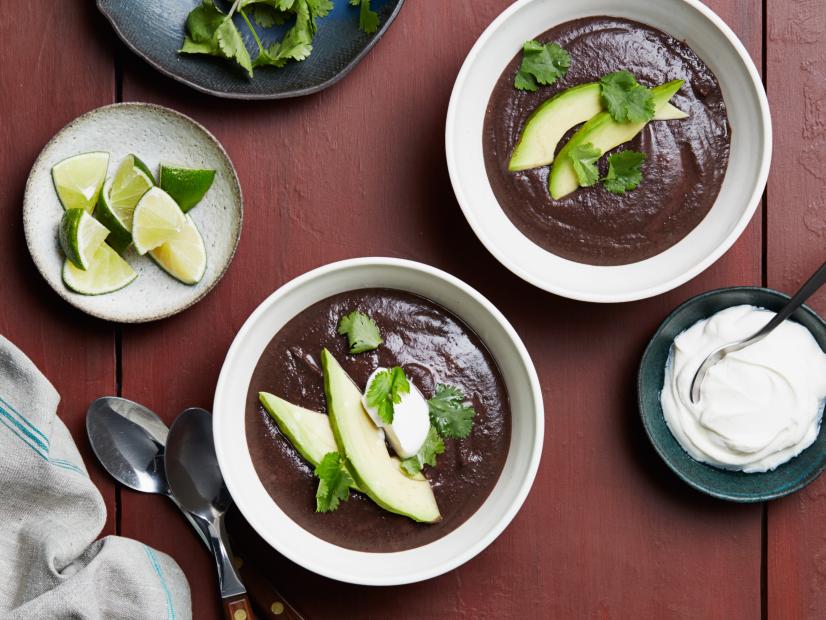 Photo courtesy of Food Network
Do you have any favorite Instant Pot recipes?
❤Be Healthy Mami